I Have a Dream Foundation – Idaho (photo courtesy of Laura Rose-Lewis)
Grantee Spotlight: "I Have a Dream"
Foundation – Idaho

I Have a Dream Foundation – Idaho (photo courtesy of Laura Rose-Lewis)

WRWF granted the I Have a Dream Foundation – Idaho $15,000 for the "Life Skills Initiative," which will help Dream Scholars develop resiliency, life and leadership skills. Students will engage in workshops, mentoring, small group sessions and experiential learning to develop life management skills, commitment to community, follow-through, responsibility, accountability and respect for self and others. Students will learn how choices they make today impact their opportunities tomorrow.
The Crisis Hotline (photo courtesy of Tammy Davis)
WRWF granted The Crisis Hotline $25,000 to expand and enhance the "My Life Matters" Program. The grant will be used to recruit and empower volunteers and trained therapists to deliver presentations which emphasize that mental health is just as important as physical health. The program will be introduced in all local community schools. Funds will be used to develop curriculum for the lower grades and for reaching out to the business community and the general public.
Educating more individuals about the signs of emotional distress and mental illness, normalizing how to communicate about mental health, and providing consistent messages about options available will play a key role in strengthening youth and community responses.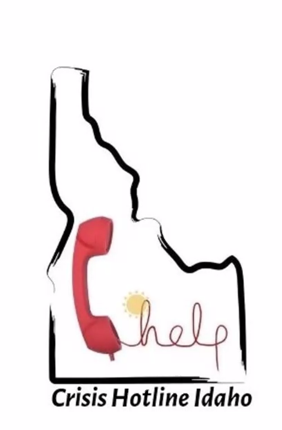 ZIP Sessions, WRWF's New Virtual Tool
Launched May 5

I Have a Dream Foundation – Idaho Zip Session Participants
WRWF launched its newest member information tool, ZoomIntoPhilanthropy (ZIP Sessions), earlier this month with episode one of the inaugural series "When in a Pandemic—How Nonprofits are Navigating Through the Coronavirus Landscape."
In a live, thirty-minute conversation with Tammy Davis, Executive Director of The Crisis Hotline, twenty-nine participants learned how the hotline is managing the dramatic increase in calls during the covid pandemic as well as how they are partnering to provide bilingual crisis support. In session two, Laura Rose-Lewis, Executive Director of I Have a Dream—Idaho shared how they are helping students navigate virtual education platforms and how they have partnered with local educators to expand their summer programs to help more students to catch up on learning gaps from this disruptive school term.
WRWF member Kat Vanden Heuval moderated the discussion and serves as ZIP Sessions Producer. Many thanks to those who signed up and attended the first two sessions; here's a sampling of what participants have had to say:
"I didn't know what to expect but the results were wonderful and I learned so much . . . I don't live full time in the valley, it was a great way to be more connected . . . I joined the call because I wanted to know how the pandemic was affecting The Crisis Hotline . . . I wasn't expecting to be so captivated by the grantees accomplishments . . . the format was great, I work full time and am not able to attend most information events . . . I like the 30-minute format!"
With social distancing guidelines in place, ZIP Sessions provide opportunities for members to stay engaged in and connected to our mission and each other. For the first time, WRWF members can 'attend' events no matter where they are physically located.
Keep checking your email and the WRWF calendar for notices of upcoming episodes and registration information. The ZIP Sessions page with all relevant information is on the WRWF website. If you miss any live sessions, you can watch them via our YouTube channel, also located on the website.
Join us for the next two ZIP Sessions in our "When in a Pandemic" series. Further details will be coming by email; you may register anytime through the WRWF website via the calendar link.
* June 4, 11:00 AM (MDT) Lisa Wild, Executive Director, Hospice and Palliative Care of the Wood River Valley
* June 16, 11:00 AM (MDT), Teresa Beahen Lipman, Executive Director, The Senior Connection
Wood River Land Trust – The Many Connections
of the Wood River Valley

In 2017, the Wood River Women's Foundation (WRWF) granted $22,565 to the Wood River Land Trust (WRLT) to fund a new nature preserve in the heart of Hailey, doubling the size of the existing Draper Preserve. Grant funds were used to remove weeds using non-toxic pesticides, replacing those weeds with native plants. The grant was also used to construct a footbridge connecting the trails, complete with interpretive signage.
In 2019, as part of their twenty-fifth anniversary celebration, the Wood River Land Trust hired filmmaker, Matt Larson, son of WRWF member Susan Larson, to produce a film, "Home – A Short Film About What Matters Most," about life in the Wood River Valley.
Susan Larson joined WRWF in 2016 because she was looking for new volunteer opportunities. Since this time, she has served on the Membership Committee, the Impact and Grants Committees as well as the Impact Committee Task Force and has worked as a member of the Operations team on Strategic Planning. Susan has remained an active member because as she says, "I like the people and the mission. It's amazing how many nonprofits there are in our valley. I'm sure I wouldn't have known about many without my WRWF involvement."
Matt's lifelong connection to the Wood River Valley includes many enduring memories of nature and the river. The Larson family lived three blocks from the Big Wood River and Matt and his friends created adventures there on a daily basis.
After graduating from Whitman College, Matt studied in Paris at the New York Film Academy, immediately falling in love with the city. Living in Paris has only enhanced his creative spirit because he feels "that the French love to see beauty everywhere—in video clips, in commercials, on the screen and they also love the expansive beauty of the American West." It was this love that afforded Matt the opportunity to combine film with his love of the natural landscape of Idaho.
Matt volunteered to create a short film clip for The Wood River Land Trust when they opened Colorado Gulch. Click here to view. For Matt, who had long wanted that land to open up, it was a dream come true.
As the Land Trust began planning their twenty-fifth anniversary celebration, they asked Matt to "pitch" an idea. His vision was to capture images of the valley and the river during the course of a year. Matt made four trips to Idaho, filming footage from Stanley to Silver Creek, using a hand-held camera and a drone. Matt served as writer, director, and producer of the film in collaboration with other key individuals, including Scott Boettger, Executive Director of the Wood River Land Trust and Mariel Hemingway, whose family is famously associated with the valley.
Scott was as much a part of the story as the Trust's accomplishments. He had been with the organization for those twenty-five years, having come from a once beautiful environment in Pennsylvania that is now virtually lost. Matt felt that Scott embodied what the WRLT means to the valley and wrote the script to reflect that meaning. Mariel, who provided a voice over for the project, was asked to speak of her love for the natural environment. The success of their collaboration was realized when Matt returned for WRLT's twenty-fifth anniversary celebration at the Argyros Performing Arts Center where he presented his beautiful film.
WRWF 2020 Annual Meeting Goes Virtual
Celebrations from the 2019 Annual Meeting
In the interest of continuing to keep our community safe, this summer's Annual Meeting will take place virtually. Details on what this will look like are under discussion and will be shared as soon as possible. We know how much members enjoy gathering for our annual luncheon and hope to create a unique experience to tide us over until, fingers crossed, we are able to resume the luncheon format in 2021.
A fabulous PBS Outdoor Idaho program aired recently featuring the Idaho Trails Association. At around minute 21 of the video, the Youth Trails Project, which WRWF funded in 2018, is spotlighted with credit given to the Wood River Women's Foundation for our support. The program also spotlights the work done by the I Have a Dream Foundation – Idaho, another recent WRWF grantee. Check it out here!
Reminder from the WRWF Finance Committee
The WRWF Finance Committee kindly reminds members to write checks out to the WRWF instead of the ICF. We also ask that you send checks directly to our P.O. Box 3686, Ketchum, ID. Please inform your charitable trusts of the change of address.
Earn Free Money for the WRWF
by Shopping on AmazonSmile
Shopping through AmazonSmile helps fund WRWF's operating expenses. Through this program, Amazon donates .05% of eligible purchases to a selected charity. This allows you to donate automatically to the WRWF whenever you shop. To link Wood River Women's Foundation AmazonSmile to your Amazon account, click here and get signed up. This simple adjustment to your Amazon account will not change anything about the way you currently shop or pay. You will need to use the smile.amazon.com website whenever you shop to generate donations to WRWF.
Now more than ever thank you for participating in this worthwhile opportunity!
Save the Date – Upcoming Events
Terri Bullock at the Draper Preserve
Meet & Mingle
Thursday, June 11, 2020
5:00 – 6:30 PM
Draper Preserve, Hailey
Bring your own chair and beverage (and a mask, if you wish) to set up outdoors with social distancing at this beautiful location. Come early if you want to take a walk to our WRWF sponsored bridge at Colorado Gulch.
Directions: Turn west at the stoplight on Bullion street (by Luke's Pharmacy) and pass over the bridge taking the first left. Drive down the road along the river to the end parking area and the pavilion.
Welcome to our newest WRWF Members!
Karen Taylor – Lopez Island, WA
Anita Northwood – Ketchum, ID
Terri Bullock – President of WRWF Closing Message
WRWF President, Terri Bullock
Everything is blooming here in Blaine County. Daffodils have opened up their lovely yellow faces, and grasses are lushly green. As with nature, we are also beginning to bloom. It's the time of year when nature promises new life and new hope. We become energized as we welcome in the new season. Walkers and hikers take to the trails and even during these times all seem to be feeling more comfortable gathering outside in very small groups, while still maintaining good social distancing. This is a welcome new beginning for our community as we collectively emerge from hibernation, or in our case, isolation.
Now the hard work begins, because while it was physically easy to shelter at home, we now must find our own level of social comfort as we begin emerging from our sheltering. Some may come out a bit slower, while others waste no time reaching for the normality we had before COVID-19. We have each experienced social isolation differently, and we will also experience coming out of isolation differently as well. Our emergence from isolation will require patience and self-discipline. It is clear that we can't go back to how things were before without considering the consequences of reintegrating too quickly.
The WRWF is also practicing patience, using discipline in how we operate and reintegrate. Our meetings have become virtual ones because we have important work to do. As part of our foray into virtual modes, we have launched our ZoomIntoPhilanthropy Sessions to keep us connected and informed about what is happening in our community. If you missed our May 5 Zip Session featuring Tammy Davis from The Crisis Hotline, or our May 19 Zip Session featuring Laura Rose-Lewis, ED of the I Have a Dream Foundation – Idaho, recordings are now available through our website. You may also register for future Zip Sessions on our website.
We continue our work on Strategic Planning to strengthen our foundation. As I noted at our 2019 'Tini' Party, Advancing Mission means that we all know who we are, what we do, and how we impact our community. Building Sustainability means that we have the infrastructure to weather any storm. Despite the current challenges, we are on track to meet our Plan objectives. As always, please stay informed through our monthly News Briefs and our website.
Until next month,
Terri Bullock